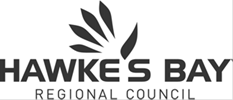 Extraordinary Meeting of the Hawke's Bay Regional Council
Date: Wednesday 1 April 2020
Time: 10.00am
Venue:

Council Chamber

Hawke's Bay Regional Council

159 Dalton Street

NAPIER
Agenda
Item Subject Page
6. 1 April 2020 Update on Significant Strategic Planning Group Activities 3
Information or Performance Monitoring
7. CE's Verbal Report on the HBRC Operational Response to COVID-19
8. Verbal Update on the HB Drought Response from Iain Maxwell and Councillor Will Foley
9. Verbal Update on HB Tourism from Councillors Craig Foss and Hinewai Ormsby
10. Verbal Update on HB District Health Board from Councillor Charles Lambert
11. Verbal Update on the Local Civil Defence Covid-19 Response from Councillor Rick Barker
12. Verbal Update on the Horticulture Sector from Councillor Jerf van Beek
Wednesday 01 April 2020
SUBJECT: 1 April 2020 Update on Significant Strategic Planning Group Activities
Reason for Report
1. The commentary attached is for Councillors' information, to highlight significant areas of the Strategic Planning Group's activity and provide an update on the status of related initiatives and work programmes through the lens of staff working from home during the current Covid-19 national emergency declaration.
Executive Summary
2. Currently, the most significant impacts on the organisation are related to the national response to Covid-19.
Decision Making Process
3. Staff have assessed the requirements of the Local Government Act 2002 in relation to this item and have concluded that, as this report is for information only, the decision making provisions do not apply.
That the Hawke's Bay Regional Council receives and notes the 1 April 2020 Update on Significant Strategic Planning Group Activities.
Authored by:
Desiree Cull

Strategy and Projects Leader

Ceri Edmonds

Manager Policy and Planning

Gavin Ide

Principal Advisor
Strategic Planning

Anne Redgrave

Transport Manager
Approved by:
Tom Skerman

Group Manager
Strategic Planning
| | | | |
| --- | --- | --- | --- |
| ⇩1 | Strategic Planning Significant Activities Update | | |