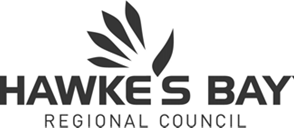 MINUTES OF An extraordinary meeting of the Regional Council
Date: Wednesday 13 October 2021
Time: 12.00pm
Venue:

Council Chamber

Hawke's Bay Regional Council

159 Dalton Street

NAPIER
In Attendance: Cr R Barker - Chairman
Cr R Barker
Cr W Foley
Cr C Foss
Cr N Kirton
Cr C Lambert
M McIlroy (Māori Committee Co-Chair)
M Paku (Māori Committee Co-Chair) (via zoom)
A Tapine (RPC Rep)
Cr J Taylor
Cr J van Beek
Cr M Williams
In Attendance: J Palmer – Chief Executive
P Munro – Te Pou Whakarae Māori Partnerships
J Ellerm – Group Manager Corporate Services
L Hooper – Team Leader Governance
D Cull – Manager Strategy & Governance
Submitters as noted
The Chair welcomed everyone to the meeting and Pieri Munro opened with a karakia.
Resolution
RC94/21

That the apologies for absence from Councillor Hinewai Ormsby be accepted.

Taylor/Williams

Carried
2. Conflict of Interest Declarations
There were no conflicts of interest declared.
The meeting adjourned at 12.06pm and reconvened at 12.17pm
Pieri Munro welcomed submitters to Ahuriri for the hearing of submissions.
Council commenced hearing verbal submissions at 12.20pm.
Wairoa District Council (sub #49) represented by Mayor Craig Little and Councillor Chaans Tumataroa-Clarke. Understand limitations of the legislation and requirements that Council must meet. Support the establishment of Māori constituencies but do not support extending the boundary of the (current) Wairoa constituency. Very concerned about the potential loss of representation for Wairoa by a Wairoa person. Request that Council considers 'general' representation on its own merits rather than as an unintended consequence of establishing Māori constituencies. Consider that including Esk Valley in the extended constituency will dilute representation for the Wairoa community of interest and that those in the Esk Valley do not identify with the Wairoa community. Suggest an alternative for Māori representation being 3 constituencies – North, South and Urban. Ask that Council considers more than just the population figures, especially given the size of the Wairoa District. Preference is for the Wairoa boundary to be retained.
Wairoa District Council Maori Standing Committee (sub #50) represented by Henare Mita (Chairman) and Elizabeth Palmer. Ask that Council strongly considers their submission and retains the Wairoa constituency boundary as it currently is. The community is concerned that representation will be diluted if a councillor not from the Wairoa area is elected.
Neil Kirton left the meeting at 1.03pm
Federated Farmers (sub #45) represented by Jim Galloway. Primary concern is the retention of Rural representation for 2 reasons – rural people pay comparatively higher rates than urban ratepayers, and Farmers are the landowners and stewards of the land that manage the majority of the natural resources that the Regional Council regulates under the RMA and therefore bear the regulatory burden. Do not support the extended Wairoa boundary as don't consider that Esk Valley/Tutira communities share identity with Wairoa.
Submissions Received on the Regional Council's Representation Review

That Hawke's Bay Regional Council receives and considers the written submissions received on the "Consultation on the Hawke's Bay Regional Council Representation Review".

CARRIED
HBRC Representation Review Verbal Submissions

That Hawke's Bay Regional Council receives and considers the verbal submissions on the "HBRC Representation Review" as presented by members of the community.

CARRIED
Closure:
There being no further business the Chairman declared the meeting closed at 1.18pm on Wednesday, 13 October 2021.
Signed as a true and correct record.
DATE: ................................................ CHAIR: ...............................................