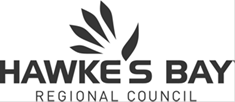 MINUTES OF An extraordinary meeting of the Regional Council
Date: Thursday 13 October 2016
Time: 10.00am
Venue:

Council Chamber

Hawke's Bay Regional Council

159 Dalton Street

NAPIER
R Barker
T Belford
A J Dick
R Graham
D Hewitt
D Pipe
In Attendance: E Lambert – Chief Executive
P Drury – Group Manager Corporate Services
L Hooper – Governance & Corporate Administration Manager
The Chairman welcomed everyone to the meeting and offered the prayer.
Resolution
RC6/16 That the apologies for absence from Councillors Christine Scott and Peter Beaven be accepted.
Dick/Pipe
CARRIED
2. Conflict of Interest Declarations
There were no conflict of interest declarations.
Adoption of the Audited 2015-16 Annual Report

Mr Paul Drury introduced the item, outlining the sequence of events leading up to receiving the Auditor's qualified opinion for the 2015-16 Annual Report.

Outstanding issues were clarification of a performance measure relating to the Callaghan Business Partner funding and the HBRIC Ltd 2015-16 Financial Statements including impairment of development costs for RWSS as an intangible asset.

Queries and discussions traversed:

· Resolution of the impairment will result in reporting and financials for the 2016-17 Annual Report

· Dollar value of the possible impairment inclusive of all costs

· Events after balance date to be reflected in the 2016-17 financials

That Council adopts the audited 2015-16 Annual Report, under Section 98 of the Local Government Act 2002, and authorises the Chairman and Chief Executive to sign the Annual Report on behalf of Council.

CARRIED
In closing the meeting, councillors thanked the Chairman for his Chairmanship, leadership, and humour throughout the last triennium.
Closure:
There being no further business the Chairman declared the meeting closed at 10.30am on Thursday 13 October 2016.
Signed as a true and correct record.
DATE: ................................................ CHAIRMAN: ...............................................