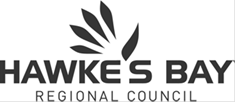 MINUTES OF An extraordinary meeting of the Regional Council
Date: Tuesday 6 September 2016
Time: 3.20pm
Venue:

Northumberland Room

Crown Hotel

NAPIER
R Barker
P Beaven
T Belford
A J Dick
R Graham
D Hewitt
D Pipe
C Scott
In Attendance: M Mohi – Maori Committee Chairman
M Stenhouse – Executive Director, Sheffield Consultancy
V Moule – Human Resources Manager
There were no apologies, nor notices.
Mr Mohi offered a karakia
2. Conflict of Interest Declarations
There were no conflict of interest declarations.
Chief Executive Offer of Employment

1. That Council excludes the public from this section of the meeting, being Agenda Item 5 Chief Executive Offer of Employment with the general subject of the item to be considered while the public is excluded; the reasons for passing the resolution and the specific grounds under Section 48 (1) of the Local Government Official Information and Meetings Act 1987 for the passing of this resolution being:

| | | |
| --- | --- | --- |
| GENERAL SUBJECT OF THE ITEM TO BE CONSIDERED | REASON FOR PASSING THIS RESOLUTION | GROUNDS UNDER SECTION 48(1) FOR THE PASSING OF THE RESOLUTION |
| Chief Executive Offer of Employment | 7(2)(a) That the public conduct of this agenda item would be likely to result in the disclosure of information where the withholding of the information is necessary to protect the privacy of natural persons. | The Council is specified, in the First Schedule to this Act, as a body to which the Act applies. |

2. That Mr Mike Stenhouse, Mr Mike Mohi and Mr Viv Moule remain in attendance for the Public Excluded session to provide guidance to Council in their relative areas of expertise.

CARRIED
The meeting went into public excluded session at 3.24pm and out of public excluded session at 3.30pm
Closure:
There being no further business the Chairman declared the meeting closed at 3.33pm on Tuesday 6 September 2016.
Signed as a true and correct record.
DATE: ................................................ CHAIRMAN: ...............................................