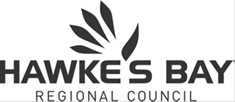 MINUTES OF A meeting of the Maori Committee
Date: Monday 15 February 2016
Time: 10.15am
Venue:

Wairoa Taiwhenua

46 Marine Parade Wairoa
J Brown (Proxy for M Apatu)
R Barker
C Scott (Proxy for R Graham)
B Gregory
A Manuel
R Manuel
M Paku
D Pipe
B Blake
F Wilson (ex-officio)
In Attendance: E Lambert – Chief Executive
M Adye – Group Manager Asset Management
I Maxwell – Group Manager Resource Management
J Palmer – Group Manager Strategic Development
F Wilson - Chairman HBRC
J Powrie – Forestry Planner HBRC
H Shea – Communications Specialist
J Raihania – Senior Planner Maori
S Gilmer – Resource Technician Water Quality& Ecology
V Moule – HR Manager
C Little – Mayor, Wairoa
Tangata whenua of Wairoa
Following the powhiri Chairman Mike Mohi and Fenton Wilson thanked the attendees for their welcome and for attending this hui to focus on the issues concerning tangata whenua of Wairoa, acknowledging the presence of a number of tangata whenua and the Mayor of Wairoa.
Regional Council staff – Liz Lambert, Iain Maxwell, Mike Adye, James Palmer and Joyce-Anne Raihania – introduced themselves.
Apologies were received from: Dr Roger Maaka, Mssrs Haami Hilton and Marei Apatu, and Councillor Rex Graham.
Several apologies were submitted from the floor.
2. Conflict of Interest Declarations
There were no conflict of interest declarations
Short Term Replacements for 15 February 2016

The Maori Committee agrees that Ms Joelle Brown and Councillor Christine Scott be appointed as members of the Maori Committee of the Hawke's Bay Regional Council for the meeting of Monday 15 February 2016 as short term replacements on the Committee for Mr Marei Apatu and Councillor Rex Graham, and acknowledges Rangi Manuel as the proxy member representing Kahungunu Executive until a new representative is confirmed.

CARRIED
4. Confirmation of Minutes of the Maori Committee Meeting held on 8 December 2015
Minutes of the Maori Committee held on Tuesday, 8 December 2015, a copy having been circulated prior to the meeting, were taken as read and confirmed.

CARRIED
5. Matters Arising from Minutes of the Maori Committee Meeting held on 8 December 2015
There were no matters arising from the minutes.
6. Suspension of Standing Orders
Chairman Mohi moved that standing orders 3.3 Conduct of Meetings (3.3.1, 3.3.3, 3.3.5), 3.7 Order of Business (3.7.6), 3.8 Rules of Debate (3.8.2, 3.8.3, 3.8.4, 3.8.5 3.8.6, 3.8.7), and 3.9 Motions and Amendments (all) be suspended for the meeting to allow for open discussion with all present.
Mohi/Gregory
CARRIED
Verbal Update on Current Issues by the Regional Council Chairman and Chief Executive

HBRC Chairman, Fenton Wilson, said it was especially rewarding for him to have the Maori Committee come to Wairoa to hear local concerns and issues.

He encouraged everyone present to listen to the korero from staff, read the information provided and ask questions for clarification.
Current Forestry Management Practices

Mr Iain Maxwell outlined the consents issues surrounding forestry activities and Mr James Powrie outlined some of the progress and on-going initiatives by a variety of organisation's to address the issues, in particular 'slash' and debris.

Mr Maxwell indicated that forestry companies in most situations don't need a resource consent to plant or harvest. He acknowledged that the slash has become a big problem and a major concern for tangata whenua in various parts of Wairoa.

Changes to forestry planning will take time but Mr Powrie indicated that discussions with forestry companies is positive and they are aware they need to address the issues. Several initiatives have already been undertaken to find workable solutions.

Tangata whenua expressed their concern and frustration that addressing the problems takes too long and the problem will continue. They do not create the problem but they suffer from the consequences.

A range of options were discussed including: establishing a collaborative approach with forestry companies and if tangata whenua felt aggrieved about an issue, ask to meet and discuss with the company concerned; taking particular regard of hapu management plans where available; investigating common law rights and demand that the impact is stopped; establishing 'buffer zones' in the requirements for establishing forestry to mitigate the problem; seeking the assistance of the Regional Planning Committee to address the issues in planning reviews, and taking the issue to the Minister as a region.

Mr Wilson acknowledged the effort of Mayor Little on this issue.

Mr Powrie pointed out that much of the land on this part of the east coast is highly erodible and forestry provides some stability preventing more sedimentation issues but then in the 30 year cycle, forestry can present problems at harvest time.

The Maori Committee recommends that Council:

1. Considers reporting to the community on planned work and progress in various catchments in terms of forestry issues.

2. Develops effective policy with forestry as a priority, to address the issues associated with forestry slash.

CARRIED
Cr Barker left the meeting at 11.15am
Wairoa River Flooding Issues

Mr Adye explained the dynamics of the Wairoa river in terms of the possibility of flooding and the opening of the river month when it is blocked.

He indicated that a number of new monitoring sites have been established on the river to give advanced warning of flooding. However, other than spending significant amounts of money, which would need to be substantially locally funded, a long term solution is not possible.

In terms of the river mouth he explained that Council has very experienced staff and local contractors in Wairoa who make a call when it is safe and appropriate to open the mouth.

While some hard engineering options could be attempted they would be very expensive and still at the mercy of the sea.

Mayor Little indicated he felt that the cost issue could be reduced by having the cost shared across the region.

Mr Adye outlined a number of works that are carried out in the Wairoa area that are presently done as a 'regional' cost. A best case scenario for substantial work would be for a 70:30 cost split with Wairoa having to fund the 70%.
Recreational Water Quality Summary of 2014-15 Season

Mr Gilmer presented his work on recreational water quality monitoring done during the summer months in the Wairoa area.

He outlined the monitoring regime and what was tested for to ensure the relevant quality of the water for recreational use. He also indicated that further testing can identify contamination source (e.g. cattle or avian) which made finding a solution more accurate.

He provided the local results from sites at Mahia and explained what these indicated. He stated that the Nuhaka river has now been included in the programme.

In reply to a question Mr Gilmer stated that chemicals were not tested for in the programme.
Verbal Update on River Road Nuhaka – River Realignment Work

Mr Adye outlined the significant slip problems presented on an area of River road Nuhaka which covers an area in excess of 100 hectares. It is also impacting on access to a block of Maori land with a concern that trucks may not be able to use the access.

Council has undertaken to get specialist geotechnical advice regarding the problem and in response to a question, may also look at possibility of restoring the river to an old channel.

Mike indicated he will follow up on this issue.
Waihi Dam Verbal Update

Mr Maxwell introduced this item and indicated that because an official investigation is being undertaken there may be some questions he will not be able to answer.

He explained what had happened at the dam and what measures have been introduced to mitigate the on-going silt leak.

He acknowledged that the event had caused considerable environmental concerns and advised people to talk to Eastlands direct if they felt there was a compensation issue that needed to be discussed.

He reinforced that Council is committed to 'putting it right'.

Tangata whenua indicated that the visual impact has been devastating and worried about the long term impact.

The Maori Committee recommends that Council:

1. Acts immediately to remedy the problem.

2. Improves management of all waterways in the Wairoa rohe.

3. Provides information to the community about what work or actions are planned in the local waterways.

CARRIED

Tangata Whenua Issues Discussion

Mr Palmer explained the role of his group in terms of policy and plan development and the importance of an interface with tangata whenua.

Two members of a family trust at Mahanga brought up issues relating to a boat ramp built on adjoining land and asked that it be clarified by the Regional council what has been done, what has been consented and establish why they were not consulted.

They specifically asked that the council consider an abatement notice on any further work; that an ecological report be prepared on the impact of the ramp; that disturbed rocks be replaced and any waahi tapu sites in the are registered with both HBRC and WDC.

Iain Maxwell undertook to investigate and get back to them.

A request was made to provide or fund a SHMAK for taiwhenua use in water testing of local streams and waterway.
Closure:
There being no further business the Chairman declared the meeting closed at 1.00pm on Monday 15 February 2016.
Signed as a true and correct record.
DATE: ................................................ CHAIRMAN: ...............................................