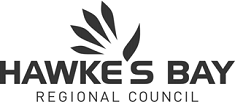 MINUTES OF A meeting of the Regional Council
Date:                          Wednesday 14 August 2013
Time:                          9.00am
Venue:

Council Chamber

Hawke's Bay Regional Council

159 Dalton Street

NAPIER
T Gilbertson
N Kirton
E McGregor
L Remmerswaal
K Rose
C Scott
M Douglas
F Wilson - Chairman
In Attendance:          M Mohi – Chairman – Maori Committee
E Lambert – Interim Chief Executive
P Drury – Group Manager Corporate Services
L Hooper – Governance & Corporate Administration Manager
The Chairman welcomed all present to the meeting, and Councillor Scott offered the prayer.
There were no apologies, nor notices.
2.       Conflict of Interest Declarations
There were no conflict of interest declarations.
3.       Confirmation of Minutes of the Regional Council Meeting Held on 31 July 2013
Minutes of the Regional Council Meeting held on Wednesday, 31 July 2013, a copy having been circulated prior to the meeting, were taken as read and confirmed as a true and accurate record.

CARRIED
4.       Matters Arising From the Minutes of the Regional Council Meeting Held on Wednesday 31 July 2013
Note was made, that future Action Items reports will have any emails sent to Councillors containing information appended to the attached list.
There were no further matters arising from the minutes.
| | |
| --- | --- |
| | Call for General Business Items |
| | |
General Business

There were no items of General Business raised.

| | | |
| --- | --- | --- |
| Item | Topic | Councillor / Staff |
| 1.    | East Coast short rail line proposition proceeding well and Cr Dick will be attending a critical meeting with Kiwirail this coming Friday. | Cr Dick |
Sale of Napier Leasehold Land Cash Flows

That Council excludes the public from this section of the meeting, being Agenda Item 7 Sale of Napier Leasehold Land Cash Flows with the general subject of the item to be considered while the public is excluded; the reasons for passing the resolution and the specific grounds under Section 48 (1) of the Local Government Official Information and Meetings Act 1987 for the passing of this resolution being as follows:

| | | |
| --- | --- | --- |
| GENERAL SUBJECT OF THE ITEM TO BE CONSIDERED | REASON FOR PASSING THIS RESOLUTION | GROUNDS UNDER SECTION 48(1) FOR THE PASSING OF THE RESOLUTION |
| Sale of Napier Leasehold Land Cash Flows | 7(2)(i) That the public conduct of this agenda item would be likely to result in the disclosure of information where the withholding of the information is necessary to enable the local authority holding the information to carry out, without prejudice or disadvantage, negotiations (including commercial and industrial negotiations). | The Council is specified, in the First Schedule to this Act, as a body to which the Act applies. |

CARRIED
The meeting went into public excluded session at 9.10am and out of public excluded session at 9.55am
Closure:
There being no further business the Chairman declared the meeting closed at 9.55am on Wednesday, 14 August 2013.
Signed as a true and correct record.
DATE: ................................................               CHAIRMAN: ...............................................