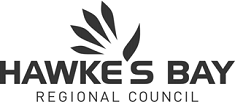 MINUTES OF A meeting of the Tenders Committee
Date:                          Wednesday 12 December 2012
Time:                          8.00am
Venue:

Chief Executive's Office

Hawke's Bay Regional Council

159 Dalton Street

NAPIER
K Rose
E von Dadelszen
F Wilson  - Chairman
In Attendance:          A Newman – Chief Executive
EA Lambert – Group Manager External Relations
M Adye – Group Manager Asset Management
L Hooper – Governance & Corporate Administration Manager
C Scott – Councillor
The Chairman welcomed those present to the meeting.
It was noted that Councillor von Dadelszen would be late arriving.
2.       Conflict of Interest Declarations
There were no conflict of interest declarations.
3.       Confirmation of Minutes of the Tenders Committee Held on 14 March 2012
Minutes of the Tenders Committee meeting held on Wednesday, 14 March 2012, a copy having been circulated prior to the meeting, were taken as read and confirmed as a true and accurate record.

CARRIED
4.       Matters Arising From Minutes of the Tenders Committee Held on Wednesday 14 March 2012
There were no matters arising from the minutes.
Remedial Work at 159 Dalton Street

Tenders were called on the basis of a detailed schedule developed by consultant, KORU Vocational Services Ltd.

Three tenders received, all substantially higher than original estimated budget.

Two options are: continue to negotiate and seek more information from all 3 tenderers OR approach 1 preferred provider and negotiate with them only.

Advice received that Herberts had filed with the High Court, naming 8 additional parties as Napier City Council, Opus, Wynards, Wrightons, Toop Aluminium, LTFP Ltd, Sharp Edge and Anthony Brittin, company Director. Will seek mediation to hopefully reach settlement without the costs and time delays associated with a High Court hearing.

Through discussion it was agreed that it would be preferable to negotiate with 1 party who is willing to work with Council.

Cr von Dadelszen arrived at 0830am.

Sufficient funds in the depreciation reserve to cover approximate $600k and the balance would need to be borrowed.

Nick Hickling, KORU Vocuational Services Ltd, will provide ongoing project management through to completion of the remedial works project.

That the Tenders Committee:

1.      Agrees that the decisions to be made are not significant under the criteria contained in Council's adopted policy on significance and that Council can exercise its discretion under Sections 79(1)(a) and 82(3) of the Local Government Act 2002 and make decisions on this issue without conferring directly with the community and persons likely to be affected by or to have an interest in the decision due to the nature and significance of the issue to be considered and decided.

2.      Instructs staff to enter into further negotiations with Mackersey Construction Limited as the preferred contractor for the remediation of the HBRC building at 159 Dalton Street Napier in accordance with the report by remediation consultant Nick Hickling of Koru Vocational Services Ltd and to report back to the Committee at the conclusion of those negotiations.

CARRIED
Closure:
There being no further business the Chairman declared the meeting closed at 8.40am on Wednesday, 12 December 2012.
Signed as a true and correct record.
DATE: ................................................               CHAIRMAN: ...............................................