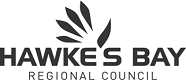 Meeting of the Hawke's Bay Regional Council
Date:                 Tuesday 31 January 2012
Time:                9.00am
Venue:

Council Chamber

Hawke's Bay Regional Council

159 Dalton Street

NAPIER
Agenda
Item       Subject                                                                                                                  Page
1.         Welcome/Prayer/Apologies/Notices 
2.         Conflict of Interest Declarations  
3.         Confirmation of Minutes of the Regional Council Meeting held on 14 December 2011
4.         Matters Arising from Minutes of the  Regional Council Meeting held on 14 December 2011
Decision Items
5.         Recommendations from Corporate and Strategic Committee
Tuesday 31 January 2012
SUBJECT: Recommendations from Corporate and Strategic Committee
Previous Items:       Appointment of Independent Members of the Investment Company Transition Board of Directors - Corporate and Strategic - 25 January 2012
Reason for Report
1.      The following matter was considered by the Corporate and Strategic Committee on Wednesday 25 January 2012 and is now presented to Council for consideration and approval.
Decision Making Process
2.      This item has been specifically considered at the Committee level.
Appointment of Independent Members of the Investment Company Transition Board of Directors
That Council:
1.      Agrees that the decisions to be made are not significant under the criteria contained in Council's adopted policy on significance and that Council can exercise its discretion under Sections 79(1)(a) and 82(3) of the Local Government Act 2002 and make decisions on this issue without conferring directly with the community and persons likely to be affected by or to have an interest in the decision due to the nature and significance of the issue to be considered and decided.
2.     Confirms the appointment of Messrs Jim Scotland, Sam Robinson and Dr Andy Pearce as independent Directors to the Hawke's Bay Regional Investment Company Transition Board.  The term of their appointments is to expire on 31 December 2013.
3.      Confirms that the Transition Board is to undertake a formal review of the Company and Board performance by 31 August 2013.
4.      Confirms that Directors fees be set for the three independent Directors at $15,000 per annum and if an independent Director is elected by the Transition Board members as the Chairman of the Transition Board, then the fee to be paid to the Chairman is to be set at $21,500 per annum. These Directors' fees are to be reviewed at the time of the appointment of a full Board, namely 31 December 2013.
 

Andrew Newman

Chief Executive