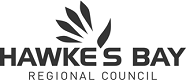 Meeting of the Hawke's Bay Regional Council
Date:                 Wednesday 24 November 2010
Time:                9.00am
Venue:

Council Chamber

Hawke's Bay Regional Council

159 Dalton Street

NAPIER
Agenda
Item      Subject                                                                                            Page
Decision Items
19.       Recommendations from the Maori Committee  
Wednesday 24 November 2010
SUBJECT: Recommendations from the Maori Committee        
REASON FOR REPORT:
1.      The following matters were considered by the Maori Committee on Tuesday, 23 November 2010 and are now presented to Council for consideration and approval.
DECISION MAKING PROCESS:
2.      These items have all been specifically considered at the Committee level.
Appointment of Tangata Whenua Representatives to the Maori Committee
That  Council confirms the decision that:
1.      Pat Hohipa, Fred McRoberts, and Adrian Manuel representing the Wairoa area; Heitia Hiha, Arapera Riki, Jan Aspinall representing the Ahuriri area; Haami Hilton, Peter Paku and Marei Apatu, representing the Heretaunga area; Mike Mohi, Liz Graham and Morry Black representing the Tamatea area, be appointed as members of the Māori Committee of the Hawke's Bay Regional Council.
2.      Miriama Hammond (Wairoa) be nominated as short term replacement member of the Committee.
        (Note: Only Councillors McGregor, Remmerswaal and Gilbertson are able to vote on this item.)
Election of Chairman of the Maori Committee
1.      That Council confirms the decision that Mr Mike Mohi be appointed as Chairman of the Maori Committee.
 

Viv Moule

Human Resources Manager

 

Andrew Newman

Chief Executive