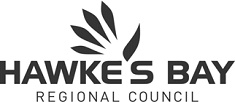 MINUTES OF A meeting of the Regional Council
Date:                          Thursday 18 November 2010
Time:                          9.00am
Venue:

Ahuriri Room

159 Dalton Street

Napier
A J Dick
N Kirton
C Scott
Via teleconference:     T Gilbertson
E McGregor
L Remmerswaal
K Rose
E von Dadelszen
In Attendance:          M Mohi – Chairman – Maori Committee
A Newman – Chief Executive
L Lambert – Group Manager External Relations
G Ide – Team Leader Policy
L Hooper – Executive Assistant
Councillor Scott recited the prayer, and Chairman Wilson welcomed everyone to the meeting. Apologies for lateness were received from Councillors Kirton and Gilbertson.
2.      CONFLICT OF INTEREST DECLARATIONS
There were no conflict of interest declarations.
Recommendation from the Environmental Management Committee

Ms Lambert advised that the Parliamentary Select Committee had confirmed that late submissions would not be accepted, and that additional written information submitted to the Committee would be accepted.

Proposed Marine and Coastal Area (Takutai Moana) Bill

That Council:

1.     Agrees that the decisions to be made are not significant under the criteria contained in Council's adopted policy on significance and that Council can exercise its discretion under Sections 79(1)(a) and 82(3) of the Local Government Act 2002 and make decisions on this issue without conferring directly with the community and persons likely to be affected by or to have an interest in the decision due to the nature and significance of the issue to be considered and decided.

2.     Agrees to lodge the attached submission on the Marine and Coastal Area (Takutai Moana) Bill, which includes amendments suggested by the Environmental Management Committee and a request that the Maori Affairs Select Committee allows an addendum to the submission to be lodged following consultation with the Maori Committee at their Inaugural meeting on 23 November 2010.

CARRIED
Closure:
There being no further business the Chairman declared the meeting closed at 09.20am on Thursday, 18 November 2010.
Signed as a true and correct record.
DATE: ................................................               CHAIRMAN: ...............................................