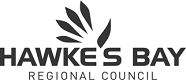 Meeting of the Hawke's Bay Regional Council
Date:                 Tuesday 21 September 2010
Time:                2.00pm
Venue:

Council Chamber

159 Dalton Street

NAPIER
Agenda
Item      Subject                                                                                            Page
1.         Welcome/Apologies/Notices 
2.         Conflict of Interest Declarations  
Decision Items (Public Excluded)
3.         Chief Executive's Performance Review
Tuesday 21 September 2010
SUBJECT: Chief Executive's Performance Review      
1.         That the Council exclude the public from this section of the meeting being Agenda Item 3 Chief Executive's Performance Review with the general subject of the item to be considered while the public is excluded; the reasons for passing the resolution and the specific grounds under Section 48 (1) of the Local Government Official Information and Meetings Act 1987 for the passing of this resolution being as follows:
| | | |
| --- | --- | --- |
| GENERAL SUBJECT OF THE ITEM TO BE CONSIDERED | REASON FOR PASSING THIS RESOLUTION | GROUNDS UNDER SECTION 48(1) FOR THE PASSING OF THE RESOLUTION |
| Chief Executive's Performance Review and Review of Remuneration | 7(2)(a) That the public conduct of this agenda item would be likely to result in the disclosure of information where the withholding of the information is necessary to protect the privacy of natural persons | The Council is specified, in the First Schedule to this Act, as a body to which the Act applies. |
 2.     The Council permit Mr Dennis O'Callaghan to be in attendance for Agenda Item 3, after the public has been excluded, because of the information and knowledge he has on the Chief Executive's Performance Review.
Alan Dick

Chairman